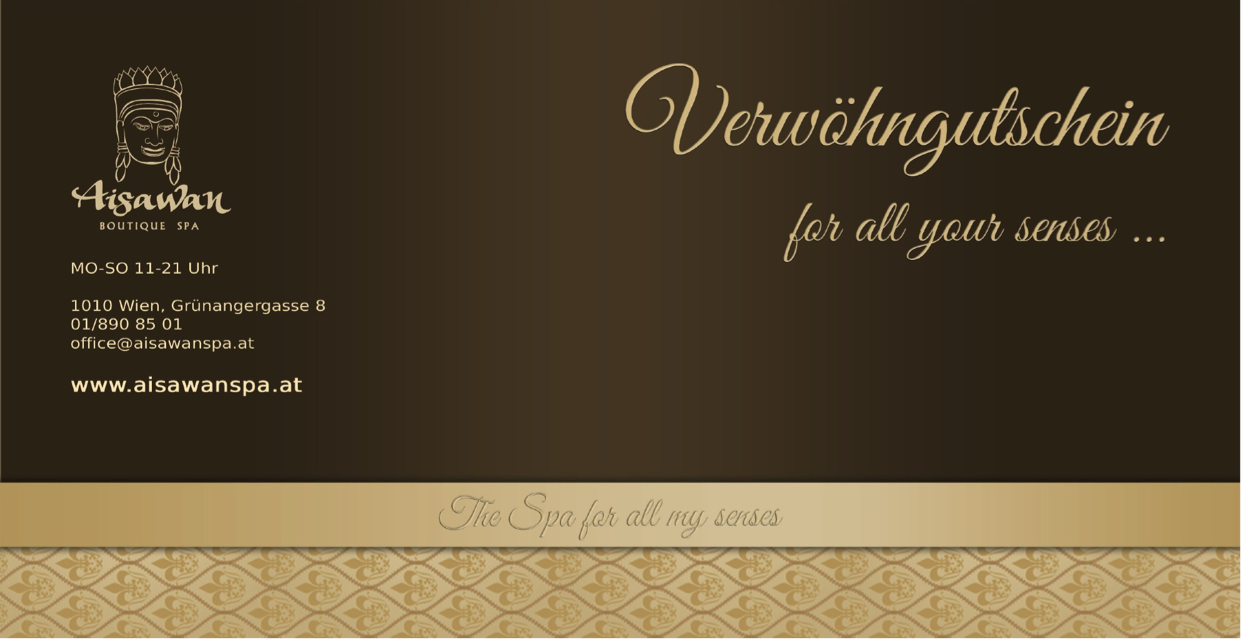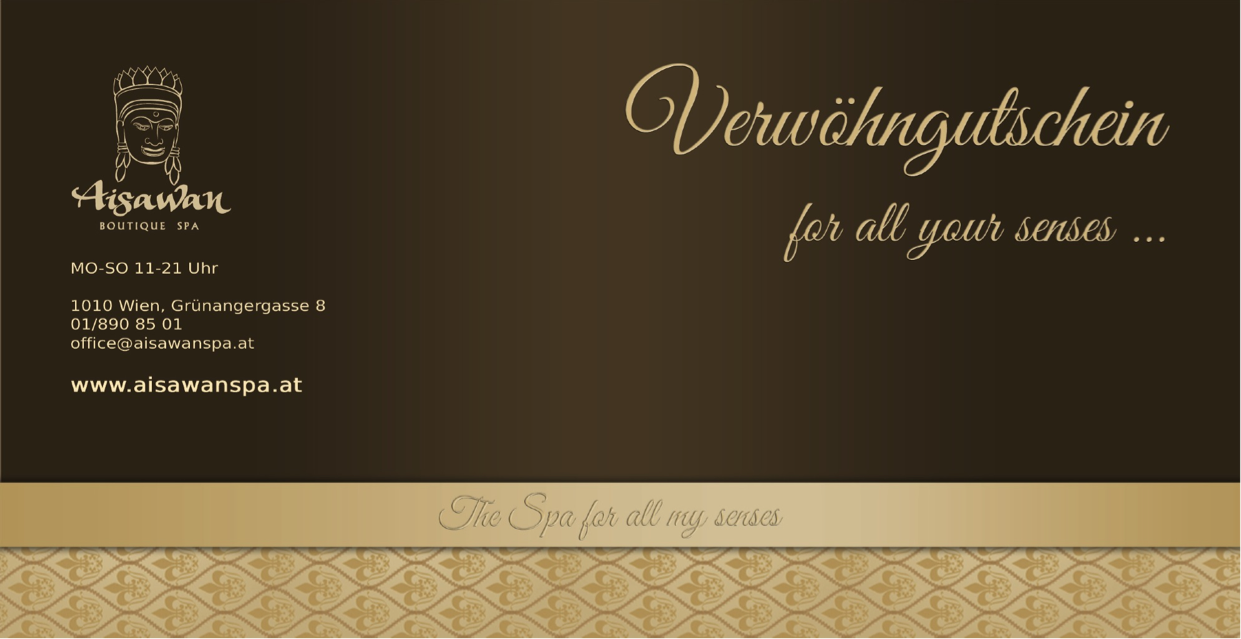 You would like to donate a gift certificate to your beloved ones? Just pass by our Spa to pick it up personally within a few minutes or simply send us an email or call, we will happily send the gift certificate of your choice also by postal mail or even email (payment may be done either by money transfer order or providing your credit card data).
You are holding a gift certificate with us? Please make an appointment and let us have the gift certificate number, we will be happy to welcome you with us. Please be aware that in case of no shows without prior cancellation we will consider the gift certificate honoured without any refund.
Gift certificates, letzte Aktualisierung: .