Apr 21, 2017 | News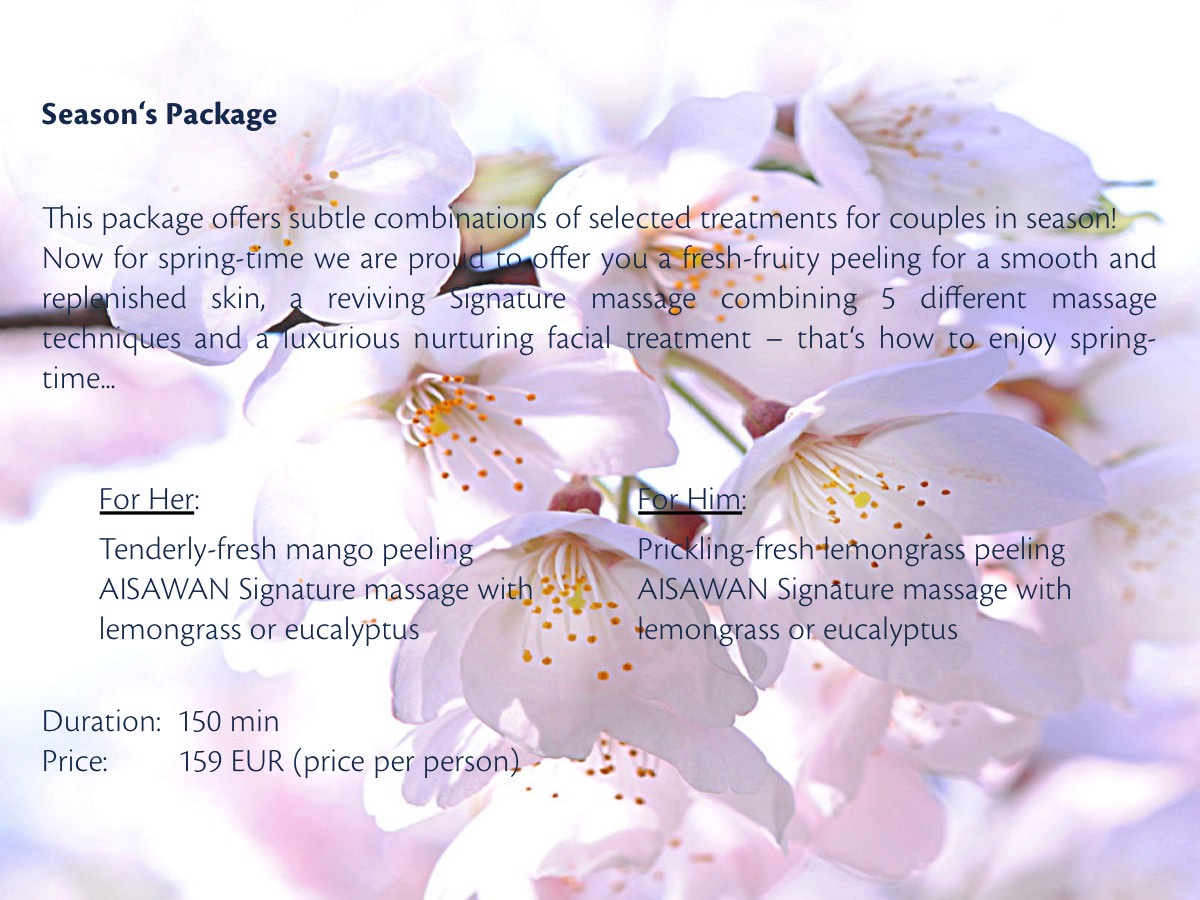 You would like to enjoy something special this Spring time?
Try our SEASON's PACKAGE!
After a stay in our steam bath you will enjoy a fresh and fruity mango body peeling, followed by the best message we offer, the AISAWAN Signature Massage for 90 minutes…. That's truly the best way to enjoy Spring time, either alone or together with your beloved ones!
Ready for Spring ?!, letzte Aktualisierung: .