Nov 14, 2018 | News

The most perfect gift idea for Christmas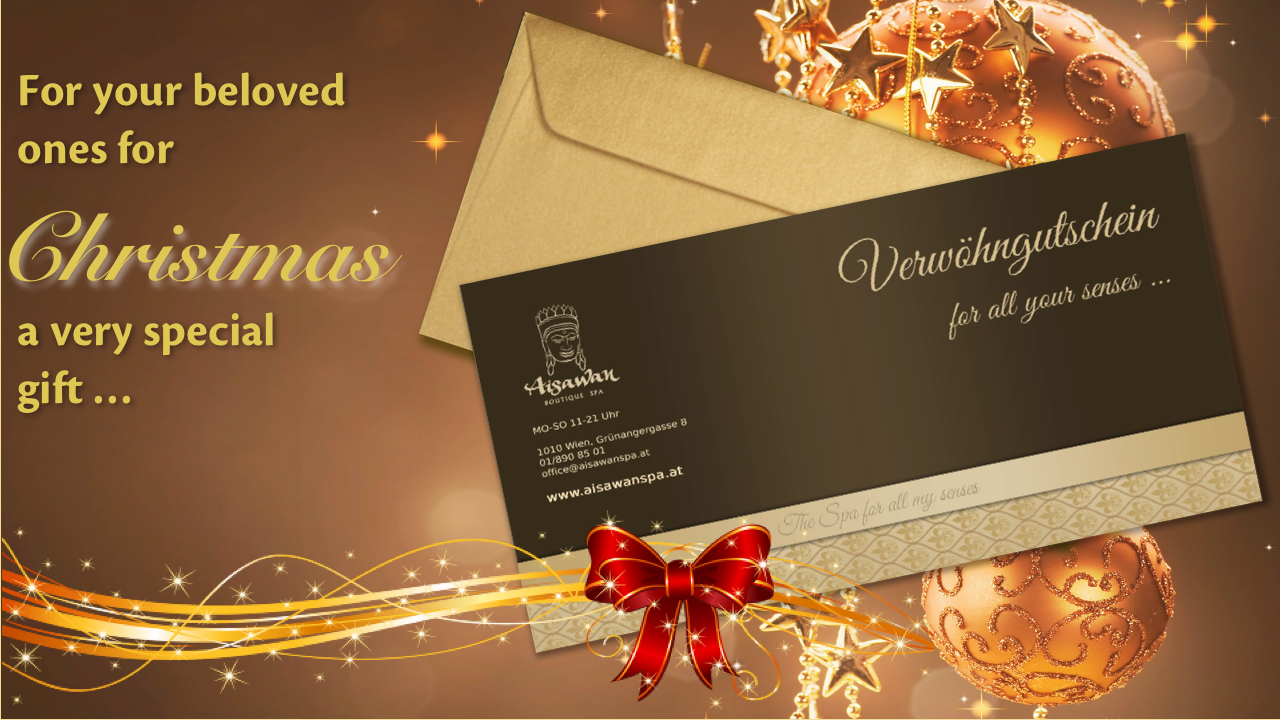 Make a most suitable gift to your beloved ones, allowing them to relax and get away from hectics and stress – by ordering gift certificates from our spa!
We also ship by postal mail and email (payment easily to be effected either by money transfer or credit card).
The most perfect gift idea for Christmas, letzte Aktualisierung: .